Read-A-Thon Goal
: to read at least 100 pages of
A Dance with Dragons
by George R. R. Martin (hardback edition) each day in order to finish by the end of the read-a-thon. When I started the read-a-thon I had 683 pages left in the book.
Tuesday's Reading
: 119 pages, goal exceeded!
Total pages read
: 354! YAY!
I'm so happy that I exceeded my goal today because it gives me a little bit of a buffer for the rest of the week if I don't meet my daily goals. I'm also excited to have finally gotten to some chapter point-of-views of characters from
A Feast for Crows
!
Musings of a Bookshop Girl
is hosting a Bout of Books Read-a-Thon Challenge today:
1. Which 5 books are at the top of your To Be Read pile at the moment?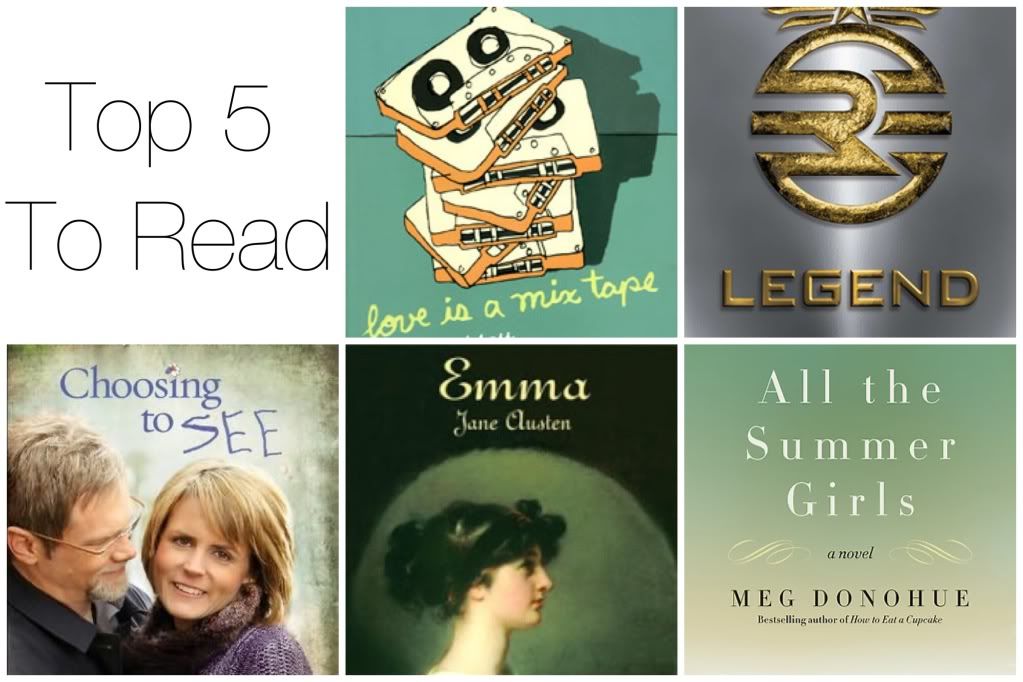 Love is a Mix Tape
by Rob Sheffield,
Legend
by Marie Lu,
Choosing to See
by Mary Beth Chapman,
Emma
by Jane Austen (re-read),
All the Summer Girls
by Meg Donohue
2. If I gave you a wad of cash and sent you into the bookshop right now, which 5 books would you buy to add to the stack?
(Assuming I can't choose to-be-published books like
Allegiant
,
The One
, and
She Has Your Eyes
...)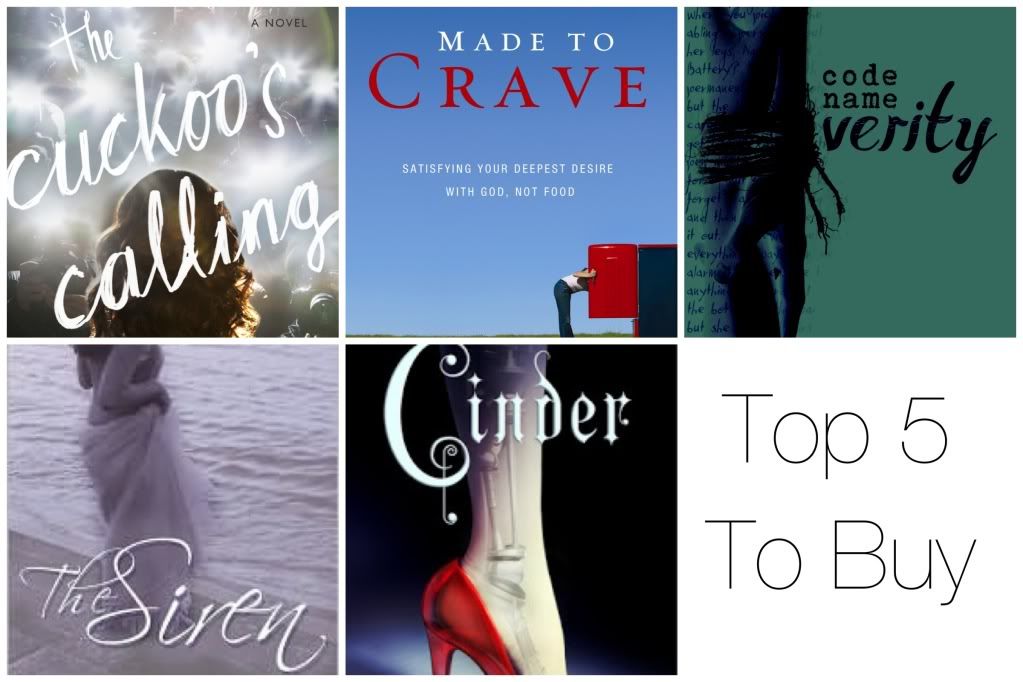 The Cuckoo's Calling
by Robert Galbraith (J. K. Rowling),
Made to Crave
by Lysa TerKeurst,
Code Name Verity
by Elizabeth Wein,
The Siren
by Kiera Cass,
Cinder
by Marissa Meyer
How would you answer these questions?
(Feel free to post the link to your challenge post)