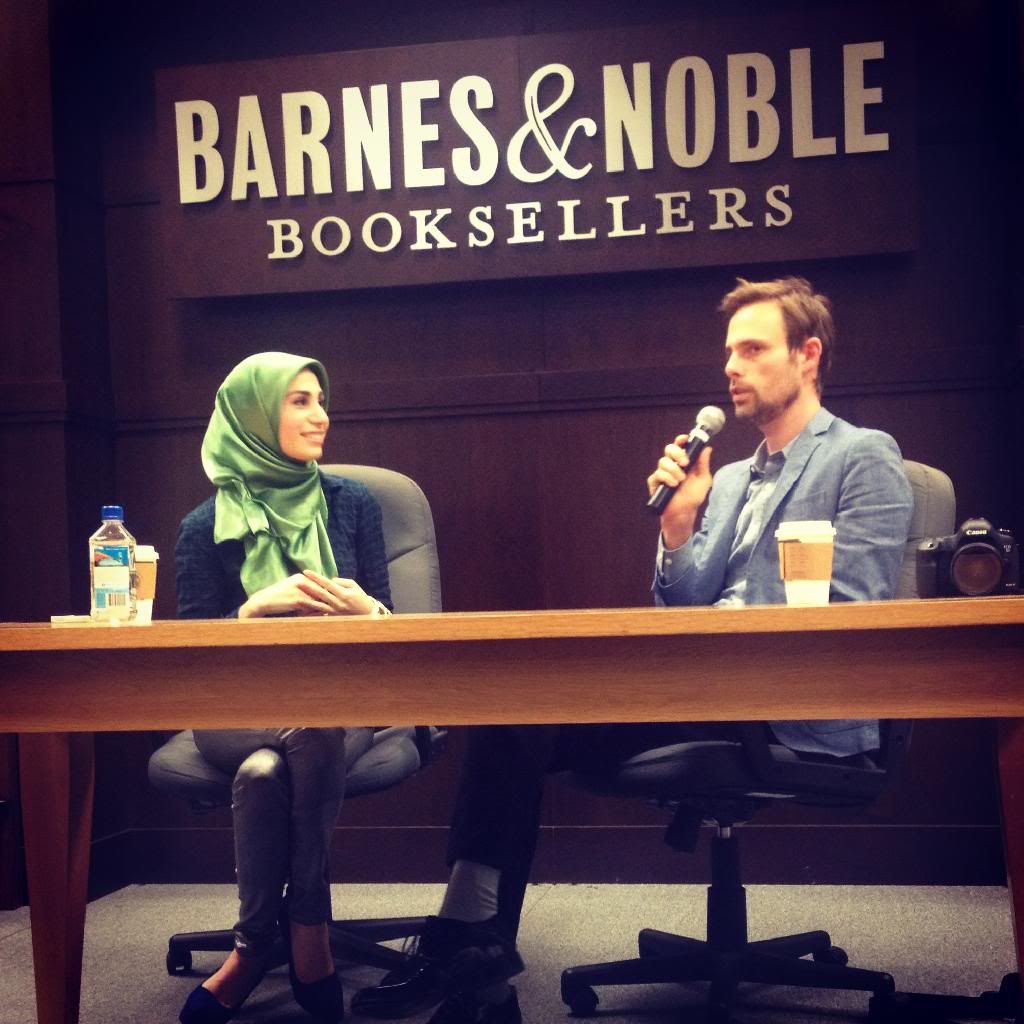 On Monday I had the pleasure of attending an author event for Tahereh Mafi where she promoted her new book,
Ignite Me
, the last installment in her
Shatter Me
series. I am a huge fan of this series because of Tahereh's gorgeous writing; her stories are wonderful, but her
writing
just hits me hard. It was a wonderful surprise that her husband, the very talented Ransom Riggs (of Miss Peregrine's Home for Peculiar Children fame) moderated the discussion. If you know anything about
Ransom and Tahereh
, they are equally hilarious and adorable when they join forces. Suffice to say, this event was absolutely wonderful in every way! I even got to ask a question and it was a wonderful answer and experience.
Tahereh signed all three of my
Shatter Me
hardcover books, which was really cool considering a lot of signings only allow one item (unfortunately she didn't have time for any book defacing though). She was seriously the sweetest thing and we talked about
The Lunar Chronicles
a little bit. Just like everyone else, I'm in awe of Tahereh's style; check out her arm candy! And her shoes... oy! And I thought I had a talent for walking in heels! ;)
I also got a wonderfully awkward picture with Ransom and picked up some Sprinkles cupcakes on my way home (a perk of the parking fees at The Grove!). Anna Carey and Margaret Stohl were also there and it was really awesome to see authors supporting authors! Overall it was quite a perfect event!! If you get a chance to meet Tahereh and/or Ransom any time soon, I highly recommend it!
Stay tuned for my reviews for the rest of the books in Tahereh's
Shatter Me
series next month. I'll be scattering them in between some book tours I'm scheduled for. You can read my review of
Shatter Me
here
!