One month down, eleven to go! Who is still running on the momentum of the new year?! Yeah, me neither, but fake it 'til you make it, right? :) Honestly, this month felt like it lasted forever, but I'm not complaining because I read 11 books already, hooray!
I want to do something special for February to rev your reading engines.
Originally I was going to post all love-story reviews, Valentine's Day and all. But then I got to thinking, if we're talking about "love", what books do I love more than 5-star rated books? This month my Friday reviews will all be for 5-Star books, most of which were popular last year (but better late than never, right?!). I'm calling it Five Star February and hope you enjoy the titles I've highly rated! I'm also going to give you more than one review most weeks (crazy, right? ha). Maybe it will even inspire you to post some 5-star reviews yourself!
Have you read any great 5-star books lately?
Last Week I Finished Reading
: She Has Your Eyes
by Elisa Lorello (that's the most excited I've EVER been for an ARC, let me tell you!!) +
Shatter Me
by Tahereh Mafi (LOVE!).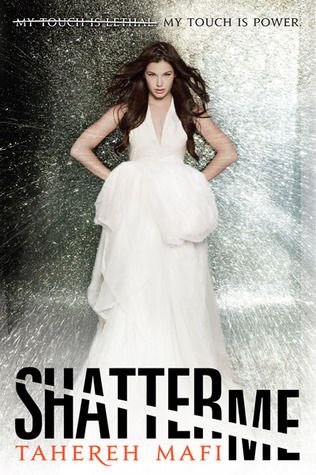 This Week I Plan on Reading:
Not A Drop to Drink
by Mindy McGinnis and
How to Love
by Katie Cotugno, maybe even the next installment in the
Shatter Me
series.
This Week I'm Sharing a Review For:
This Song Will Save Your Life
by Leila Sales