A year ago today I started this blog because book reviews were taking over
my personal blog
. I began posting two book reviews each week, but narrowed it down to one because I wanted to commit myself to reviewing every single week and one review a week was a fair goal. I am so pleased to say that I succeeded in blogging at least once a week for an entire year! That's 71 book reviews posted to date! I don't think I've ever stuck with such a commitment where I was the only one to hold myself accountable.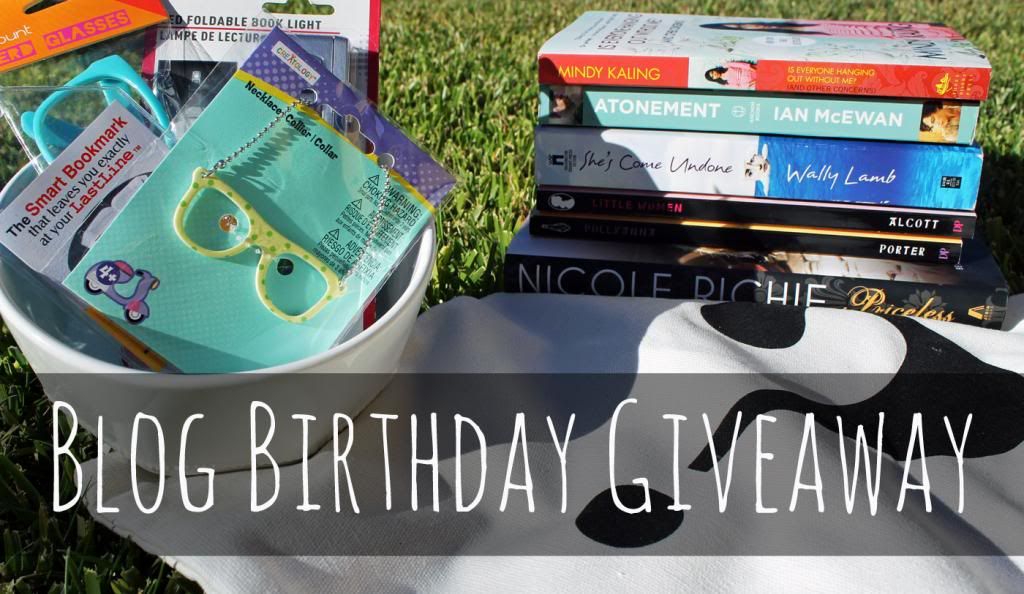 Of course with birthdays comes presents, and I'm happy to give one away to you wonderful readers! I'm raffling off a book bag filled with some of my favorite books, old classics and one book I haven't yet read, plus a bunch of other book-related goodies (including my absolute favorite Last Line bookmarks!)! I might even add some other stuff! There are lots of ways to win, so I hope you'll enter and spread the word!! Here's all the swag one lucky reader will win:
*
She's Come Undone
is very gently worn but the spine is
not
broken.
This contest is shippable only within the United States and is open to anyone 13 and older!
Contest ends at midnight on Monday, October 8! You have one week to win! :)
Thanks for celebrating with me and good luck!!